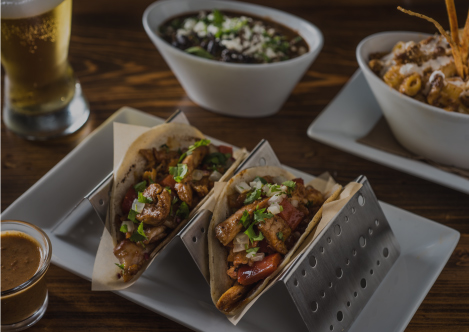 About Our Culture
We share a common passion for food and a common goal to positively impact the lives of our customers and each other.
Learn about our culture
Career Opportunities
We believe that everyone deserves an opportunity and we support each and every one of our employees by providing extensive training, positive leadership, solid career paths, professional development and growth opportunities.

Management Positions
Join a team of leaders who are positive, passionate, ambitious and great mentors. This is your chance to build a rewarding career with a growing company.
Apply Now

Culinary Positions
Be part of a dynamic culinary team responsible for preparing chef driven recipes. You'll work alongside accomplished and passionate individuals who are committed to excellence.
Apply Now

Front of House Positions
Join a team of people who come together to ensure that our guests have a great dining experience. You'll enjoy a fun, positive working environment with countless opportunities for learning and the help of a supportive team.
Apply Now
We put people first
Our mission is simply "to take care of the people who take care of our guests." We accomplish this by providing company contributed health insurance, full-time work for those who want it, mentorship, and career growth opportunities. Focusing on people over profits continues to help us achieve one of the lowest employee turnover rates in our industry.
Benefits
Competitive Pay
Medical, Dental & Life insurance
Vision Plan
Wellness Program
401k Savings Plan
Paid Vacation
Meal Plans
Industry leading safety program
Moving from Missouri, I have never worked for a company that truly believes in taking care of their employees before. Everyone likes being part of a family, and that's what I found at Zea.

~ Justin B. (Zea)
Zea Kenner has become like my second home, and my coworkers have become like my second family!

~ Pauline H. (Zea)
For me, working for Taste Buds means being around family. At work, I am surrounded by people who care about me and my future. I am so grateful to be able to work for such an amazing company.

~ Ashley R. (Zea)
I love working at Zea because they allow you to be you and use your personality to connect with guests, which I do on a daily basis.

~ Kodjovi "Kojo" A. (Zea)
I've been with the company for about 6 years now and have worked at both Zea and Semolina, so I can say with great ease that both places instantly made me feel at home!

~ Priscilla M. (Semolina)