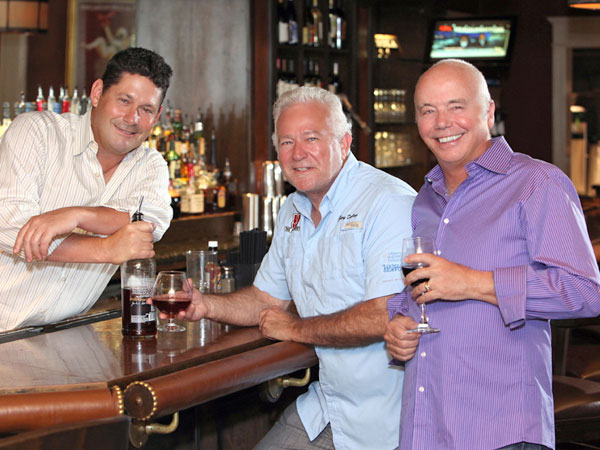 We develop, lead and grow highly successful, innovative restaurants and people.
Such a simple statement. But behind it is years of experience, a wealth of creativity and an immeasurable amount of passion for fueling inventive culinary concepts, from new restaurant design to fine-tuning to brand establishment. You'll feel it the moment you are introduced to any of our concepts: Zea Rotisserie & Bar's polished-casual flair. Semolina's welcoming, contemporary atmosphere and pasta delights. And Taste Buds Catering and Event's off-site service and on-point cuisine. Treating guests to the pleasures of good food, good service and good company is simply our joy. Our most important, coveted and celebrated resource is our people. Comprised of seventeen accomplished members and three highly acclaimed chefs, we are each focused on our respective disciplines and skilled at leveraging this collective power to make an immediate impact on our business—and yours. We're teachers by heart. Developers who find the deepest satisfaction in mentoring others. Whether you're here to learn more about us or to learn how we can help you, welcome to Taste Buds Management. We hope your find your visit delicious.

Inspired in Hawaii. Born in New Orleans.
What happens when three accomplished chefs are invited to cook for a coveted tropical island gig? First, 40 well-known celebrities of music, film, sports and press enjoy the enviable pleasure of dining on delectable exotic fare such as alligator fajitas, mountain goat, wild turkey, lobster, crawfish and duck. Second, fate decides destiny. It was on that island that Gary, Hans and Greg realized their mutual passion for international flavors was equaled only by their passion for the town they called home. They were three chefs, but one mind. Inspired, the trio returned to the mainland to co-found Taste Buds, Inc.—a culinary corporation that develops successful restaurant concepts—in New Orleans. Their first, Semolina, was a casual, contemporary pasta house that remains a local favorite since its establishment in 1990. Their next innovative concept, Zea Rotisserie & Bar, earned the Taste Buds national recognition from Nation's Restaurant News and Restaurants and Institutions. They were named 1994 Restaurateurs of the Year by the Louisiana Restaurant Association. The three chefs were also honored as regional finalists in the prestigious Entrepreneur of the Year Awards, sponsored by Inc. Magazine and Merrill Lynch, and published in the April 2006 national publication Chain Leader for growth and rebounding from Hurricane Katrina. As the years pass, the accolades amass and the memories increase. But the commitment to excellence remains the same. Long live open beaches, a love for food and endless possibilities.

Meet the Team