Build a rewarding career with a growing company
Grow your career with us. Our managers are able to realize their potential quickly through our industry leading career development programs.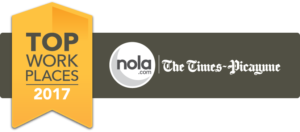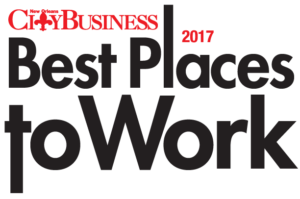 Our company fosters the BEST atmosphere for growth, in both the financial side of the business and in personal integrity.
Benefits
Competitive Pay
Medical, Dental & Life Insurance
Vision Plan
Wellness Program
401k Retirement Saving Plans with Company Match
Paid Vacation
Meal Plans
Industry Leading Safety Program
General Managers
Smart, driven, fun, competitive, compassionate, confident, humble, and ethical. You're focused and willing to draw outside the lines. A team builder who is passionate about mentoring others and determined to positively impact the lives of our guests and develop meaningful relationships in the community. Someone who is ready to live out the company culture, while simultaneously delivering excellent financial results.
Apply Now
Kitchen & Service Managers
You are eager to share what you know and always open to learning more. You humbly and confidently take direction from the general manager and have the courage and passion to pass that direction along to others. Must be focused, ethical and accountable as well as inspire others and always treat them with respect. We expect you to build relationships with our guests and give them an "off the charts" experience every time they visit. Live within the company values and culture.
Apply Now
Assistant Manager
Could be considered the heartbeat of the restaurant management staff. You are the link between the service staff and the managers and have the distinction of being able to experience both sides of the house. You must have great communication skills and be able to build relationships. Ultimately you are responsible for running a good shift and building sales. Lots of opportunity for advancement.
Apply Now
We Develop, lead and grow highly successful, innovative restaurants and people.
I've been with the company for about 6 years now and have worked at both Zea and Semolina, so I can say with great ease that both places instantly made me feel at home!

~ Priscilla M. (Semolina)
I love working at Zea because they allow you to be you and use your personality to connect with guests, which I do on a daily basis.

~ Kodjovi "Kojo" A. (Zea)
The emotional connections we create within the company has given me memories that will last a lifetime.

~ Drew B. (Zea)
I enjoy working for Taste Buds because there are endless opportunities. I look forward to going into work each shift because I make great pay while having fun: it's always a party at Mizado!

~ Hope T. (Mizado)
The first thing that pops into my head is: Working at Zea is a TON of fun, but the best part is meeting new people everyday and hearing their stories.

~ Chris G. (Zea)