We believe in our people
Our focus on people over profit has helped us achieve one of the lowest employee turnover rates in our industry. We pride ourselves on maintaining a strong company culture and leading our competition financially. We strive to offer more than a job, this is where you meet opportunity.
Taste Buds Management is a place where great people come together to positively impact our guests, each other and the communities we serve.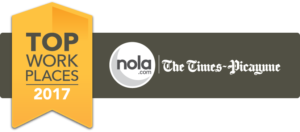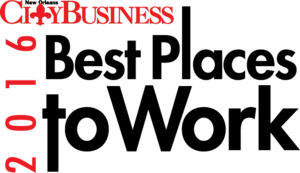 This culture has allowed me to teach, nurture and grow. I am so happy to be a part of this amazing company.
Values
Integrity & Ethics
Courage
Mentorship
Excellence
Understanding
Focus
Humility
Recognition
Innovation
Ownership
Enjoyment
Simplicity
Appreciation
Our amazing team members bring heart, drive and good intentions to all they do. In return, we believe it's our job to support them and to provide the resources they need to succeed, grow and thrive in their careers with us.
Opportunity
Sixty percent of our company leaders were promoted from within and we hope to increase that number. We believe that everyone deserves an opportunity, and we support each and every employee with extensive training, positive leadership, solid career paths, professional development and growth opportunities.
Recognition
As a result of the hard work of over 800 people and counting, we've achieved industry leading financial performance, one of the lowest employee turnover rates in our industry and a strong company culture. These wonderful people enjoy amazing health benefits package (the same one enjoyed by our CEO), bonus potential, meal plans and flexible schedules.
We develop, lead and grow highly successful, innovative restaurants and people.
Moving from Missouri, I have never worked for a company that truly believes in taking care of their employees before. Everyone likes being part of a family, and that's what I found at Zea.

~ Justin B. (Zea)
Zea Kenner has become like my second home, and my coworkers have become like my second family!

~ Pauline H. (Zea)
For me, working for Taste Buds means being around family. At work, I am surrounded by people who care about me and my future. I am so grateful to be able to work for such an amazing company.

~ Ashley R. (Zea)
I love working at Zea because they allow you to be you and use your personality to connect with guests, which I do on a daily basis.

~ Kodjovi "Kojo" A. (Zea)
I've been with the company for about 6 years now and have worked at both Zea and Semolina, so I can say with great ease that both places instantly made me feel at home!

~ Priscilla M. (Semolina)